TAKING THE GOSPEL OF PEACE TO OUR NATION'S WARRIORS
Our Fellowship's ministry to those serving in the military has come a long way. Officially organized in 1939, the Fellowship of Grace Brethren Churches, now Charis Fellowship, was barely two years old when our country was attacked at Pearl Harbor on December 7, 1941. Just a few months later, Rev. Orville Lorenz sensed a call to serve as an Army chaplain.
Today, many more have followed a call to take the Gospel of peace to our nation's warriors. Our chaplains have served in every branch of service, at every level, in every conflict and almost in every major operation. What an incredible opportunity as a Fellowship to reach those who serve or served our nation, to share their hardships and to proclaim the Good News of salvation and to disciple those who follow Jesus!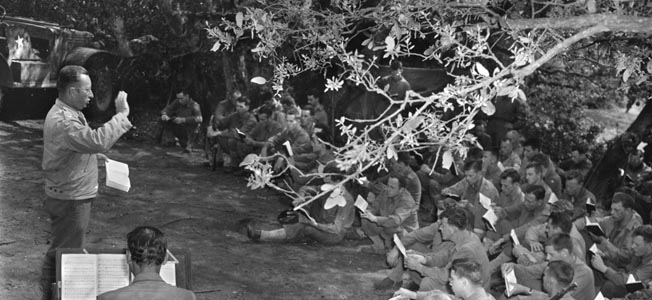 THE EAGLE COMMISSION SERVES:
Active-Duty Personnel in all Branches
The Eagle Commission serves men and women in the Armed Forces with competent, compassionate and caring chaplains who faithfully represent our Fellowship.
We serve our chaplains and their families by keeping them connected to our Charis Fellowship family and ministries.
The Eagle Commission serves and supports our veterans, in VA hospitals, our churches, and our communities.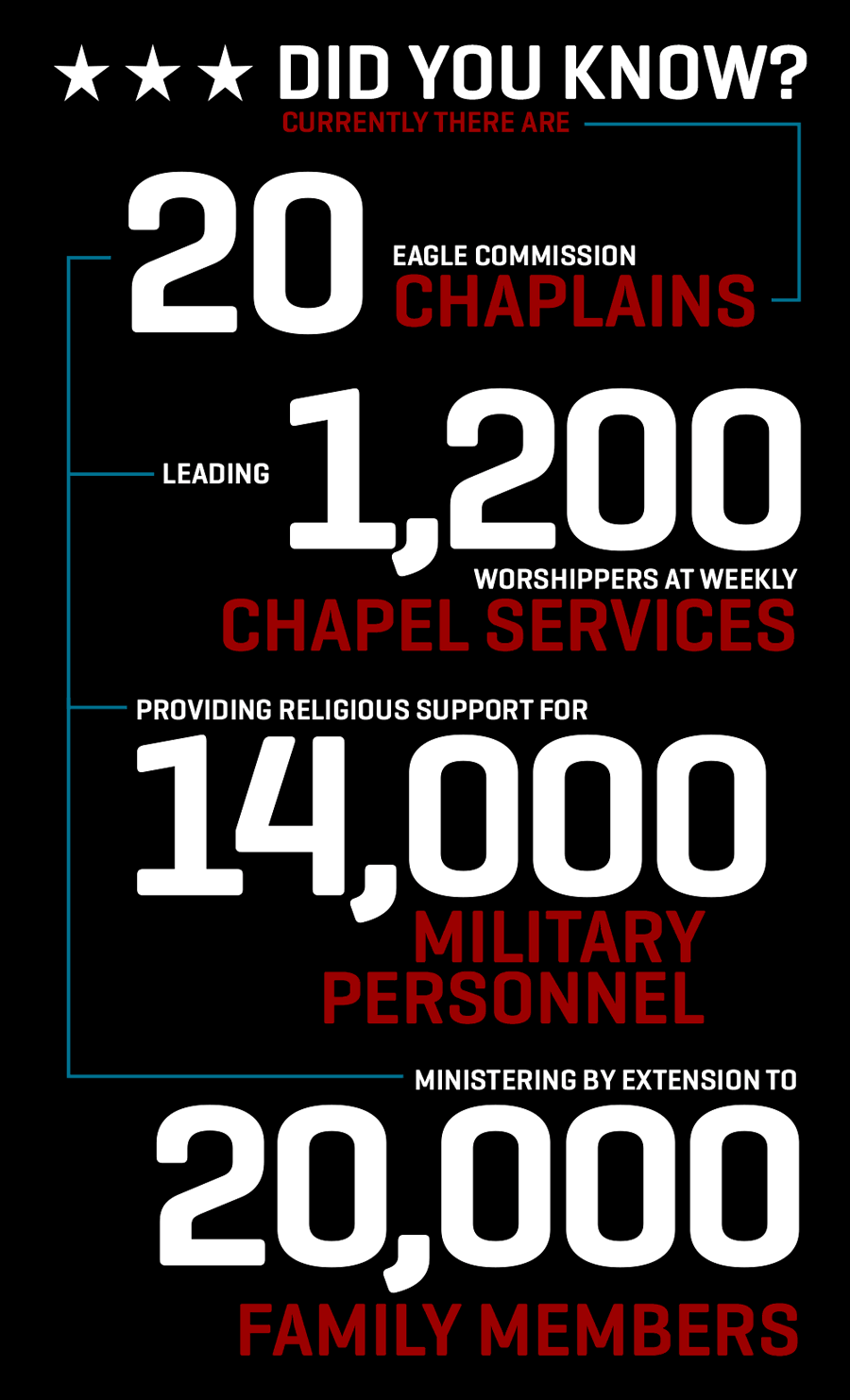 Eagle Commission's Strategic Goals:
Our military and veterans with competent, caring and compassionate chaplains and we serve our chaplains by keeping them connected to our Charis Fellowship family.
Ministry is best accomplished as a TEAM of chaplains, churches, and individuals, each having a critical role in fulfilling our mission.
Through prayer networks, with tuition assistance for our endorsed chaplain candidates and in providing resources to assist in ministry to veterans.